When it comes to handbag trends, or indeed most fashion trends, it's always about having the statement bag. Your wardrobe always has to have one bag covered in jewels and sequins that will take center stage in your wardrobe. This can be bad news for neutral colour lovers or those who prefer a minimalist style and find statement bags a little garish. Well, at BagServant we appeciate that there are many different preferences for handbags and are always trying to find trends that appeal to a bigger audience.
And we think we've found one for just this fashion dilemma. Trendsetters, are you making notes?
It's called the Maxi and Mini bag trend. Basically, it's where you carry two matching bags, one big and one small to create a twinset.Let me explain with this gorgeous neutral bag set from Victoria Beckham. All you Boardroom Perfectionists listen in!
Picture this, you're on your way to a long shift at work and you've got your big office Victoria Beckham Shopper bag with all your essentials in, your lunch, your folders, your laptop etc. You get to your office and remember you have an important business meeting in an hour. Out pops your professional Victoria Beckham leather tote in the same colour but with a structured style to take with you to the boardroom, because let's face it, the Shopper bag isn't exactly going to impress any new clients anytime soon as it just wasn't made for that purpose. Now you've dazzled them all with that, you've earned a long lunch break in town. Out comes your Victoria Beckham shoulder bag to take you on a stroll around the shops. All you need is your money and phone right?
Now it's the end of the day and your friends are going to the bar for an after work cocktail. It's your Victoria Beckham Leather clutch's time to shine as you switch from day to night. The best part of all this changing? All these bags are the same colour and a similar style so they always go with your outfit.
Shop Victoria Beckham's collection set
Get the picture? Let's try another scenario.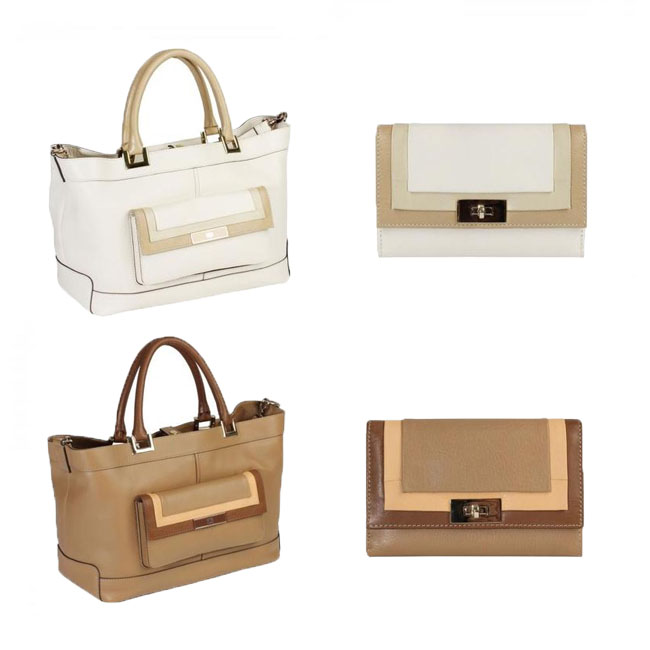 Aubrey England's set is your typical matching bag and purse combination. This Webber Tote is the perfect casual bag for daily errands with its spacious style and earthy colours. Combined with this matching purse, using them both together just gives off an aura that makes you seem very put together and organised without really doing much at all. It's that simple. Aubrey England have also just launched their Crofton Family collection which contains matching sets. Check out the collection BagServant tried and tested here.
Now, I realise that I am asking you to buy more than one bag in one go. So I found some bag sets in the cheaper price ranges. You know a Cath Kidston bag when you see one with their signature use of patent floral prints, so it's no surprise that they have some matching sets to use for our trend. These bags are to use at your leisure as I have seen women use them for casual days out, as well as with a smart outfit. I myself have a Cath Kitson purse that I use for every occassion. All I will say is that you'll be spoilt for choice with this brand if you want to pursue the twinset trend. Our Sugar Delights usually have a sweet spot for Cath Kitson and the feminine prints. Although beware about going too over the top with the floral thing, there is such a think as too much.
Shop Cath Kidston's collection set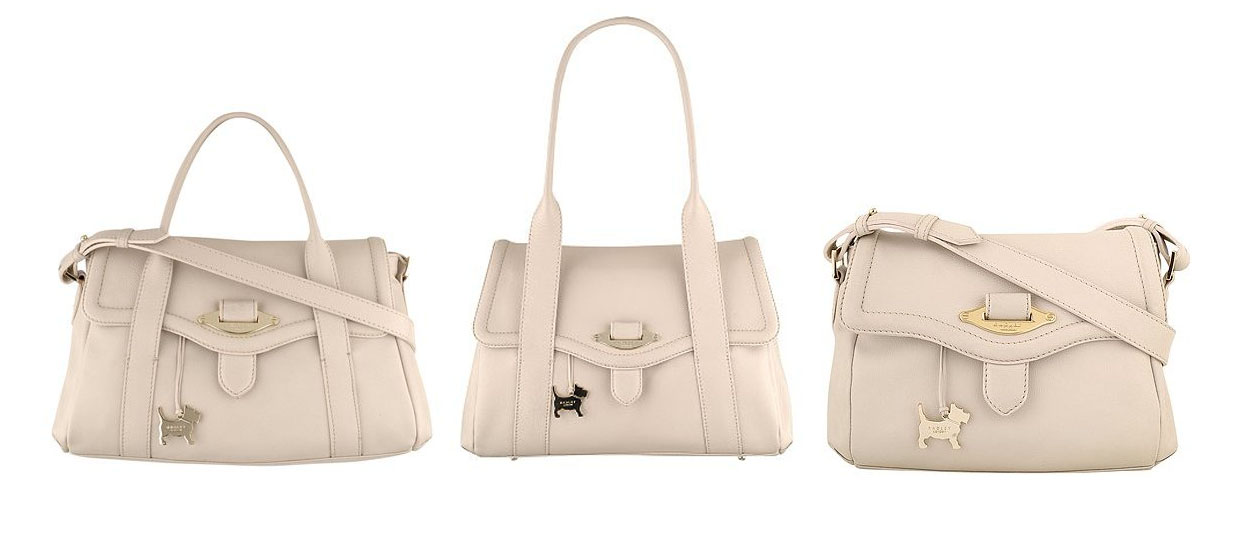 Radley is another brand that offers beautiful bags at a reasonable price. With this set, which also comes in purple, you're getting the mini and maxi choice and you're getting structure and practicality. Confident Classiques would be wise to invest in this set with its minimalist look and timeless style. Here we have a combination of a smart casual small and large across body bag and a professional looking tote to transcend occasions.
Finally for this post we have this collection by Lulu Guinness. As you may have guessed already, there are a fair few designers that tend to create bag sets in similar styles, so you won't be short of choice when trying out this trend. This collection keeps with the brand's signature lip design to create these cute quilted bags that could be used in the same scenario as the Victoria Beckham collection I mentioned earlier. The professional look of the hobo bag will compliment an office outfit, as will the shoulder bag. The cross body bag will take care of your casual errands, while the clutch bag will transcend you into a night outfit with its quirky silver chain.  
Shop Lulu Guinness' collection set
So if you're looking for a handbag trend to try this summer, remember that one can be a lonely number. So why not pair up your bags for double the fun!
Comments
comments