Ah Radley – a brand we can always rely on to come up with the goods season after season. When BagServant attended their SS13 preview show we fell in love with so many of their cute bags, but there was one extra special one that really caught our editor's heart. The Radley Selby Tote in tempest blue. The colour is right on trend for next season, it's spacious, sleek and as always, Radley's quality never fails.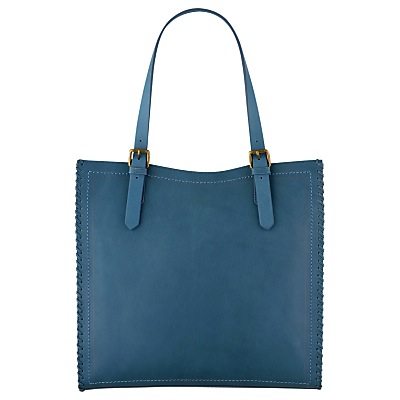 Handbag Experience 
Structured bags are big business this season! This gorgeous tote is crafted from smooth leather and features woven leather and hand-stitched details around the edge – enough to make your feel fabulous when carrying it around. Often tote bags don't make us feel very glamourous as they can easily weigh us down and become heavy. But the Radley Selby Tote is spacious enough to fit in all those everyday essentials and the strong handles make it comfortable to carry. And of course the trendy blue colour just brightens up any miserable day.
When and Where is Perfect for?
The perfect office and day bag, Big Bag Lovers, Miss Practicals and Boardroom Perfectionists, this is definitely one for you. This is certainly the ideal work bag but if heading out for those after work drinks there is no need to switch handbags as this bag still looks feminine and sophisticated enough to accompany you to a bar or restaurant. Crafted from strong leather you can fill it with as much as you need or as little – even when empty this gorgeous tote holds its shape. Versatile and chic, you will not go wrong with this tote.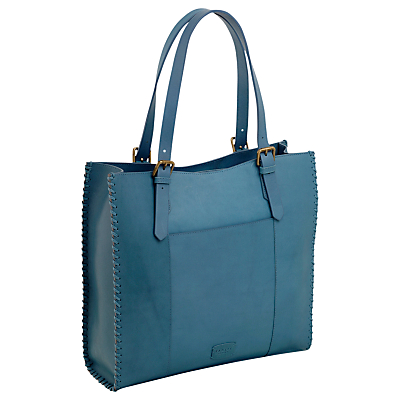 Interior 
With a main zip fastening, the inside of the bag features a back zip pocket and 2 slip pockets – so you will always be able to find what you are looking for. Big enough to fit a 13″ inch laptop, iPads or any other tablet the bag really is perfect for the office.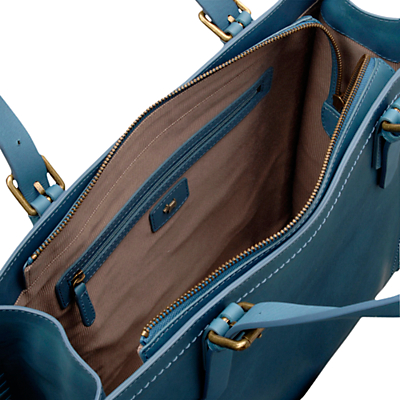 Material 
The Radley Selby Tote is made from soft, strong leather so you can ensure it will last the test of the time. However, be warned, it is easily scratched so be careful to keep it in its dust cover bag when at home and to be cautious when carrying it around.
Best colour to pick 
The handbag is available in tempest blue or brown and both colours are fab. We prefer the blue as this colour is set to be a huge trend next season and it adds a splash of colour to an outfit. However, if you will be using the tote as an office bag then the brown looks professional and smart.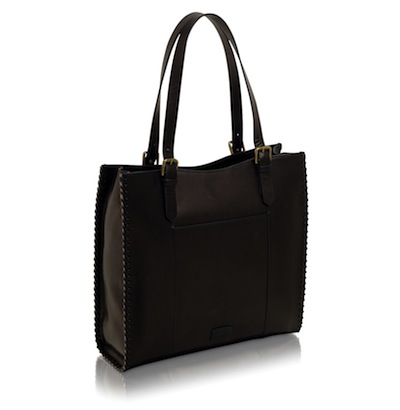 BagServant's thoughts
We just adore the Selby tote, so much so that we have already bought it! Made from beautiful soft leather and with strong handles, the bag is ideal for the working lady. But unlike many office bags the tote is still right on trend, colourful and fun. And at just £249 we think it's a bargain for such a wardrobe staple.
Ratings : Stars 1-5 (5 being the best) 
Value for money 5
Practicality 5
Wow Factor 5
BagServant loves 5
Shop all Radley bags 
Comments
comments