Wear Eponymous a forward thinking fashion conscious clothing brand launched onto the scene at the begining of February, taking us all by storm with their quirky affordable designs and fabulous work ethic, the three scottish entrepreneurs, Scottish fashion photographer, Laura McKinnon, make-up artist, Elaine Burns and web designer Alan Armitage team up to present their own fashion e-commerce womanswear brand, Wear Eponymous.
W.E. Art Director and co-founder Laura McKinnon, said: "We want to create a place from which to promote this talent at a realistic price. We believe everybody deserves a little piece of luxury and it shouldn't cost an arm and a leg to have it."
Wear Eponymous have joined forces with Scottish Designer Laura Sherriffs to launch the brands first designer collaboration which shall be going live very soon. Wear Eponymous clothing has a soft romantic feel to it, very on trend, flirting with monochrome and prints as well as structural blazers and tailoring, covering all bases at an affordable price.  We came across this interesting post from Lady Loves Fashion about the Wear Eponymous launch.
Below is a selection of dresses from the fabulous range, I love the versitility from the clothing, each of these dresses could be worn to various events, go from work to an evening out with the simple adjustment of make up and hair.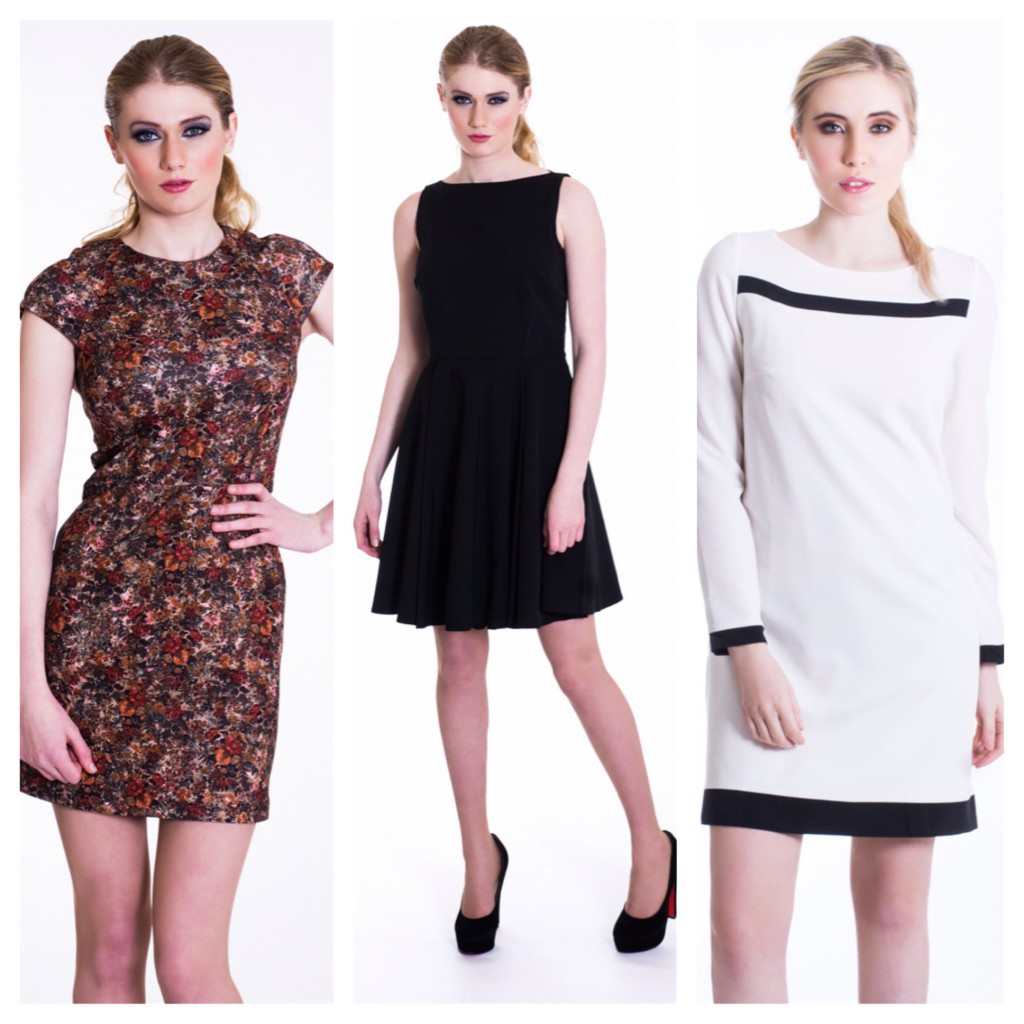 We have the beautiful Floral Printed Dress which is only £40 followed by the Classic Black Dress also £40 then the gorgeous Monochromatic Shift Dress for £49.99 all three of these dresses are transitional from Spring through to Autumn, what a great addition to your wardrobe.  Made from gorgeous fabrics which aim to flatter every figure, these dresses are a must have for this season.
Above we have a great styling idea from Wear Eponymous, team these three items together to create a striking look.  We love the Quilted Top, this is a very on trend piece which can be worn with jeans for a casual look or with heels and a Classic Pencil Skirt as pictured for a more relaxed glam evening look.  I really like the Classic Clutch Bag, this too is very versatille and has a real power statement to it with its structured edges and front buckles. The perfect daytime to evening chic clutch bag.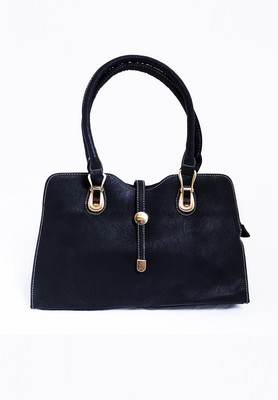 Above is my favourite of all of the bags, the Classic Black Bag, just look at it.  Beautiful in every way, this is the perfect bag for Trendsetters and Boardroom Perfectionists. This is the bag you want to be seen in, Wear Eponymous have caught my attention with this handbag as well as their clothing collections. This Classic Black Bag is so simplistic in terms of design but it has a real designer look to it with the gorgeous gold finishings, buckles and straps.  This gorgeous handbag would compliment any outfit.  Due to high demand this bag is sold out but you can register your interest to be notified when it comes back into stock.  They wont be aroud for long, the fashion world has spoken and they love the Wear Eponymous Classic Black Bag.  We at Bagservant do too.
Comments
comments