Today, Sporty Luxe and Big Bag Lover went to day two of the Wimbledon tournament to cheer on Andy Murray. Although, as usual, Big Bag Lover was taking her sweet time preparing for the day's events…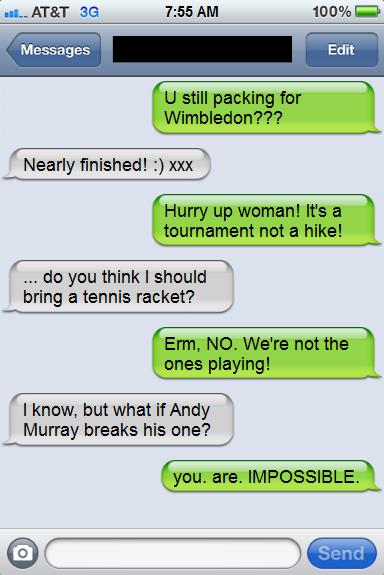 Big Bag Lover's conundrum is a valid one, even if she does drive her friends crazy. When going for a day out in hot weather (and today is a perfect example) you need to be prepared for certain eventualities. This means you need to pack a bag that will fit your essential items, which is where BagServant is here to help. And just because it's Wimbledon, we thought we'd pick out a big white bag.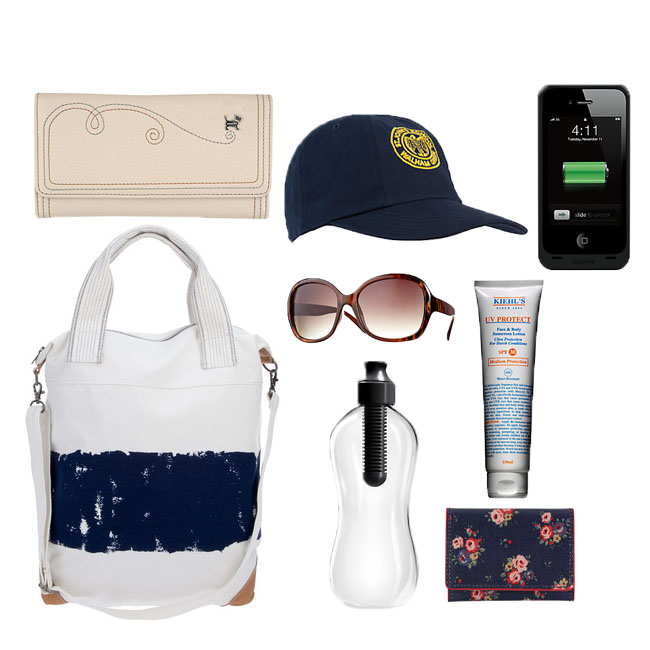 This Beck Sondergaard Painted Canvas Bag has the perfect balance of practicality and style and it has a rather sporty look to it, perfect for a day out at a tournament. And it will fit allyour sunny day essentials like your water bottle, SPF cream, sunglasses and baseball cap, and it's only £52 now £36 at Farfetch. We also threw in a cute little Radley Border Heart Large Trifold Leather Purse in Ivory to match the bag, and because it's on sale now from £60 to £39 at John Lewis. Just don't forget your tickets in the process of packing!
So after making Sporty Luxe wait impatiently for Big Bag Lover to attempt to pack her life in a bag, they finally head off to the games in Wimbledon, which Big Bag Lover instagram-ed and tweeted for some reason, to her friend's dismay.
Follow Big Bag Lover on Twitter!
Although, despite the delay, there was no shortage of cabs…
Although despite Sporty Luxe's complaining, even she spent a fair bit of time deciding on a bag to take to the games the day before.  She took BagServant's advice and went with a strawberry themed bag, but which one to pick?
First up we have the Marc by Marc Jacobs Shiraz Red Burge Box Satchel Bag, a beautiful sporty looking bag that would add elegance to any one of Sporty Luxe's many outfits. For a semi-smart and posh event like Wimbledon (that's how we British like our tennis) it's sure to be a big hit amoungst the sport enthusiasts. £362 at Stylebob.
Next potential choice is the Freitag Reference 'MacClaren' shoulder bag, one of Sporty Luxe's favorites for its neon colur and weathered look. It's slightly smaller than the Marc Jacobs bag, but then when you're whizzing through the crowds and sitting in the stands you need all the space you can find. £334 now £234 at Farfetch.
Finally we have a good old fashioned Paul Smith Folding Tote, a simple and casual red bag to fit all your essentials and has the option to make it smaller if carrying it around all day gets a little much. £92 at Farfetch.
To decide she took the advice of her fashionista friend, the Trendsetter…
Can't argue with that…
So if you're going to the games, or spending a day in the gorgeous sunny weather, remember that a big and practical bag is an essential item. And don't forget to stay hydrated and protect yourself from the sun!
Comments
comments