Michael Kors has provided us with a series of IT bags such as the Hamilton, Jet Set and Berkley clutch. So we were not surprised to see the brand taking on the trend of winged bags (also known as trapeze-shaped), inspired by Celine, to bring us the gorgeous Michael Michael Kors Selma tote.  In a range of colours from bold greens and pinks to subtle browns and black, you could take this handbag with you almost anywhere. As summer approaches and brings with it BBQs, the Derby, Ascot, three bank holidays, festivals, concerts and much much more, we believe the Selma tote will be enjoying itself at all of these fun-filled events.
Perfect as a spacious evening bag or the everyday go to handbag for all your essentials, don't miss out on the hottest handbag shape of the season from the forever trustworthy and talented Michael Kors….
How Big Is It? 
With spacious dimension of H24 x W42 x D15cm, the handbag can easily be your ideal office/work bag. With plenty of room for an iPad, notebook and many other daily necessities, Boardroom Perfectionists, Miss Practicals and Confident Classiques will all adore this bag. The bold colours are perfect for summer and will certainly brighten up your mood!
What's it made of? 
Made from strong saffiano leather  you can rest assured the bag will remain relatively scratch free but also that your handbag is right on trend. Every designer is using saffiano leather lately as it's resistant nature and luxurious soft feel ensure your bag stands the test of time. Inside the Michael Kors Selma tote is a zip pocket and four compartments – ideal for the organised types!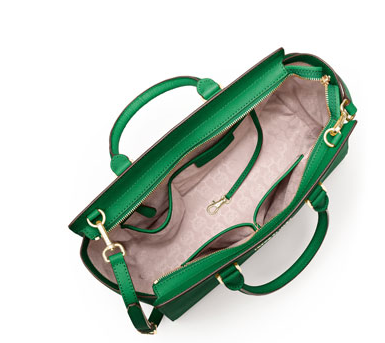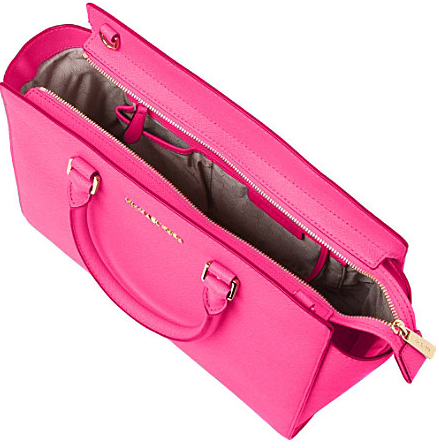 What Colours Are Available? 
Across Selfridges, John Lewis, FarFetch and Harrods a wide range of colours are available. Green, pink, orange, brown, black, cream and blue are just to name a few. We LOVE the bright colours such as the pink, green and the rusty orange, and they are just ideal for summer. However, for a more professional and subtle look the brown and black are great classics, ideal for the workplace.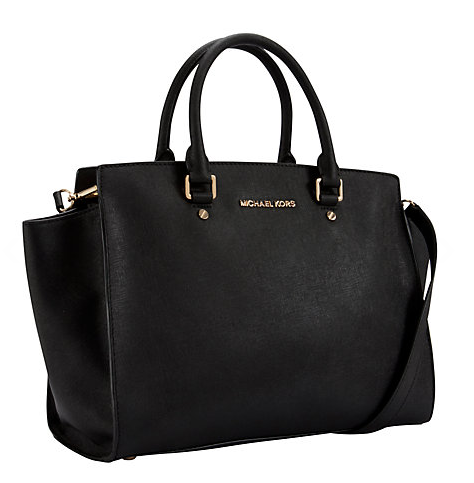 Style Tip
Pair the pink or green Selma tote with jeans, a vest top and open-toe flats for effortless summer style.

Comments
comments