The Mulberry Blossom Multi-functional Cross-body Bag is the ideal handbag for the subtle and classic handbag wearer. Unlike the over-sized (but super chic) Mulberry Bayswater or the bold and bright Mulberry Primrose, the Mulberry Blossom Cross-body Bag is arguably the most cute and compact yet understated bag from the Mulberry collection. Despite its smaller size, this handbag still effortlessly combines Mulberry's traditional style with everyday practicality. The brand's signature Mulberry Tree ensures the bag will always warrant attention but its versatile straps means it can be dressed up or down to suit you mood. We love the fact that Mulberry is keeping consistent with their sister tote bag the Mulberry Blossom Leather Tote Bag.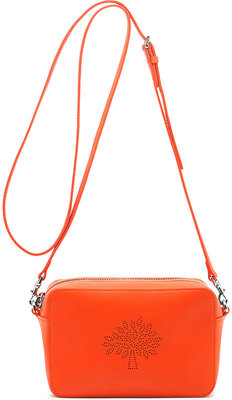 Handbag experience
From work to play, it can be so hard to find the right handbag that can accompany you to both. However the Mulberry Blossom Cross-body Bag's detachable and adjustable leather strap means it can be a shoulder, clutch or cross-body bag so it can do just that. It is just the right size to fit after-work essentials and the cheerful colours make it an absolute delight to carry on your arm this winter.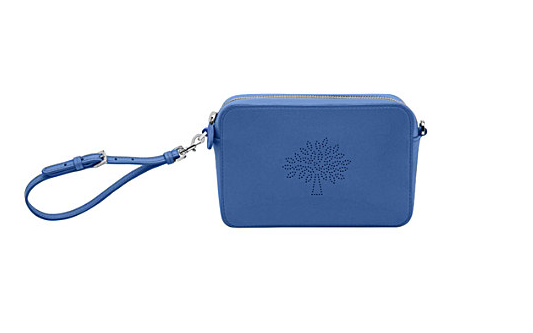 How big is the bag and what can fit in it? 
The bag is fairly compact at just 11cm in height, width of 18cm and depth 6.5cm, but as it is not too rigid you can really make use of the space it does have. Furthermore, there are two interior credit card slips and plenty of room for keys, hairbrush and phone – what more do you need?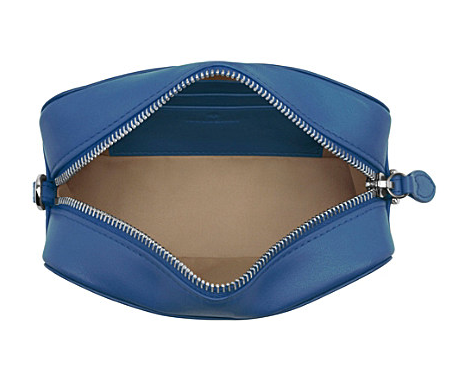 Where and when is it perfect for? 
Its cross-body style makes this handbag the ideal bag for an evening out or to take on holiday as by having it across your body, you can ensure you keep your belongings safe. With just enough room for those everyday essentials, it is also the perfect handbag for those who like to travel light to work as it is sure to brighten up even the dullest suit. The detachable strap also makes it a cute clutch.
Handbag material 
All #mulberry handbags are made in England from the finest materials and this one is no exception. The Mulberry Blossom Cross-body Bag is made from 100% calf nappa leather and is detailed with soft gold toned hardware. To protect this special material, Mulberry recommend you regularly treat your bag with Collonil Leather Gel which will improve the water resistance of the leather and help maintain its resistance to dirt and moisture.
What colours are available? 
Currently available in black, sea blue, hibiscus, jungle green and mandarin, there is a colour for every personality. The mandarin and jungle green truly stand out and make a refreshing change from the blacks and greys.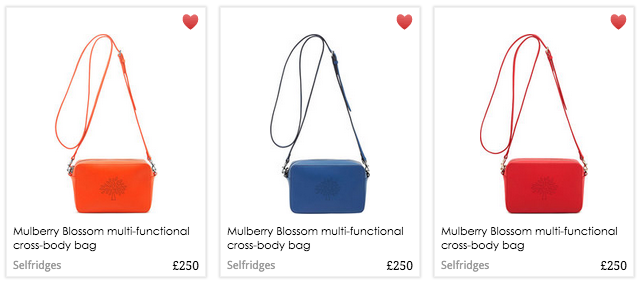 BagServant's thoughts
Every Mulberry bag is a classic and accessorising with one of these is a sure-fire way to complement your wardrobe. However, what particularly caught our eye about the Mulberry Blossom Multi-functional Cross-body bag was its vibrant colours, compact shape and adjustable and detachable strap. We are confident this is the only bag you would need to take on a trip as it can double up as a day bag and evening bag by simply whipping off the strap. What's more, at just £250 this is a steel for a Mulberry – lets hope this a sign Mulberry will be bringing us more affordable fashion in the future.
Shop Mulberry Blossom Cross-Body Bag
Shop Mulberry Blossom Leather Tote handbags 
Shop Mulberry Blossom Leather Tote handbag bag review 
Comments
comments